Work with us
Do you want to grow professionally with Audax Renovables?

The Audax Group cannot be understood without the work, effort and dedication of a dedicated team committed to the project. The team is undoubtedly the foundation and greatest asset of the company.
We are one of the main renewable energy generating and marketing companies and we are in full growth both nationally and internationally. Currently we are present in Spain, Portugal, Italy, Germany, Poland and Holland. We focus our business activity on both the commercialization of electric energy and natural gas, and the generation of 100% electricity from renewable sources.
A young company, with a flat structure and very agile processes.
Our business philosophy is simple. It consists of offering energy at truly competitive prices, with quality customer service and betting on sustainability as fundamental values. We work so that the products we provide to our clients adapt to their needs, whether they are homes, businesses, small and medium-sized companies or large companies. Because they all have a common denominator. They require a close and transparent professional who transmits the necessary confidence for something as important as contracting the supply of electricity and gas, as well as for the management of their energy needs.
We offer quality customer service, with our own internal team focused on our clients. Our priority is that our clients feel safe, given any doubts they may have regarding this type of supplies. That is why we have a team of qualified experts available with extensive experience in the energy sector, in order to advise the best electricity and gas rates for our clients. Our aim is to establish ourselves as a reference in the market.
These competitive advantages are what give us differential value compared to other energy companies and give us both national and international projection, promoted by the daily efforts of all the members of our company.
If you identify with our values, mission and business philosophy, we will be delighted to have you.
As a global company, we have opportunities in different business areas and corporate departments. You will have the opportunity to grow professionally in one of the most important companies in the energy sector, with an international presence and in full expansion.
We are committed to people, development plans and continuous learning. We want to expand our team with people committed to the importance of responsible and sustainable energy consumption.
Would you like to be a part of our team? Do you think you could fit in with our company? Do you want to have a promising projection ahead of you in the sector and in our group of companies?
If your answers were affirmative, join a sustainable and growing company!
Conciliation

Compatibility between professional, private and family life is very important to develop full potential in each of these facets.
Equal opportunities
We promote equal opportunities for all people, regardless of race, religion, age or sex.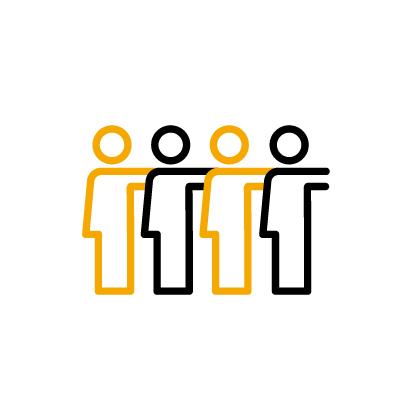 Teamwork

Intra-departmental collaboration and promotion of collaborative work.
Internal promotion

We are committed to the team, prioritizing internal promotion and growth opportunities within the company.
Join a sustainable company
and in full growth!
Send your CV
Are you a Commercial Channel?
Do you want to collaborate with us?
+ information