Do you want to calculate your bill?
okay
Natural Gas Rate

The natural gas rate that best suits your needs

At Audax Renovables we offer you the natural gas rate that best adapts to your real consumption needs. Thanks to the efficient use of natural gas you will be able to achieve substantial energy savings in your home, while still enjoying comfort and convenience on a daily basis. We explain everything you need to know about this energy!
Natural gas is an energy of fossil origin, a mixture of light gases of natural origin that contains mainly methane, variable amounts of other alkanes and, sometimes, small percentages of carbon dioxide, nitrogen, hydrogen sulfide or helium. It is extracted from the subsoil, as it is formed when several layers of decomposing animal or plant matter are exposed to high temperatures and pressure beneath the Earth's surface for millions of years.
With the Indexed Rate of Natural gas You will be able to pay for natural gas at a variable price based on the cost price set in the wholesale gas market plus a management fee. Maximize your savings by paying for natural gas consumption at cost price. This rate is available for low and high pressure supplies.
The reference market for calculating the Indexed Rate is the MIBGAS: Organized market where agents buy and sell natural gas at the level wholesaler. Among the objectives of MIGBAS are the following: increase competitiveness within the sector; contribute to the harmonization and rationalization of the Iberian gas market; promote liquidity and transparency with negotiation under conditions of equality, transparency and objectivity for all participating agents. In this way, with the  Indexed Rate of Natural gas you can pay for the gas consumed wholesale price and with total transparency.
Benefits of natural gas for your home
In addition to the savings associated with the consumption of natural gas in homes, other benefits are worth highlighting. For example, continuous supply, without unexpected cuts or interruptions. It also involves a simple installation that pays for itself quickly and, additionally, at Audax Renovables we provide you with the option of carrying out periodic reviews for your peace of mind and that of your loved ones.
The advantages of natural gas in your home become more evident when we talk about the use of heating. And with an efficient natural gas installation in your home, heating is usually much more economical and efficient than heat pumps. So, with Audax Renovables you can save on heating, even on bills during periods of highest consumption, such as in the coldest months of the year.  
It is the most economical continuous supply energy on the market. With low maintenance costs and the most stable prices, it will allow you to save energy in your home and reduce the costs derived from your gas bills. A very efficient supply to provide the comfort and satisfaction we need at home. With natural gas you can have hot water, heating and cooking uninterrupted and in a more efficient way.
Cleaner conventional energy for your home. Did you know that natural gas is one of the most efficient energies? Natural gas is less polluting and contains lower amounts of carbon, compared to other fossil fuels. It is burned in a more sustainable, safe and efficient way since it does not produce sulfur dioxide, which is the cause of acid rain, nor solid particles. Its flame is blue because it has little CO2 content, so the combustion of natural gas produces fewer greenhouse gases and therefore has less impact on the environment.
Safe energy for your family. The use of this gas in homes does not represent risks to your home, nor does it require special skills for handling, as long as basic care is taken into account. It has no smell, however, a characteristic substance is added so that you can recognize it and take preventive measures if you notice it.
Its installation is quick and simple. It is distributed through pipes located underground that reach your home. In a few days and with practically no work, you will have it perfectly installed in your home.
Natural gas rates
At Audax Renovables we sell natural gas by pipeline throughout the peninsular territory. We offer you different natural gas rates, always adapted to the real annual consumption of your home.
CONSUMPTION TOLL C (KWH/YEAR)
RL.1 C ≤ 5,000
RL.2 5,000 < C ≤ 15,000
RL.3 15,000 < C ≤ 50,000
RL.4 50,000 < C ≤ 300,000
RL.5 300,000 < C ≤ 1,500,000
RL.6 1,500,000 < C ≤ 5,000,000
RL.7 5,000,000 < C ≤ 15,000,000
RL.8 15,000,000 < C ≤ 50,000,000
RL.9 50,000,000 < C ≤ 150,000,000
RL.10 150,000,000 < C ≤ 500,000,000
RL.11 C > 500,000,000
NATURAL GAS AT INDEXED PRICE: The final amount to be applied will be the sum of the price of the FIXED TERM, indicated in the previous table and applied according to the toll step assigned by the distributor, and the ENERGY TERM, calculated according to the following formula and applied to customer consumption with a daily profiling proportional to the conventional national demand profile published on the Enagás website. Additionally, a Financial Cost of 1.1% will be applied to all components of the contract, including VAT.
                     
          TEd= [(Mibgasd+Dd)*(1+Waste)+COSd+ GOd] * 1,015 + PaTVd

Where:
TEd = Daily Energy Term    
Dd = Imbalance in programming
Mibgasd = Arithmetic average of all transactions concluded in MIBGAS for product D+1 with delivery in PVB, as published on the MIBGAS website (https://www.mibgas.es/es/fileaccess; "Trading" sheet Data PVB&VTP", Product "GDAES_D+1", Daily Reference Price[€/MWh])
PaTVd = Variable term of the gas pipeline network access toll
COSd = CORES Quota + Cost of strategic gas reserves + Energy Efficiency Fund    
GOd = Operating Expenses, according to price table   
The prices offered for the supply of gas have been calculated based on the estimate of the amounts corresponding to the following concepts: GTS quota and CNMC rate. Therefore, AUDAX
reserves the right to automatically transfer to the client the difference resulting from the approval of the final amounts for said concepts.
Tips about natural gas
At Audax Renovables we provide you with a lot of information about the basic rules that you must take into account if you consume natural gas, as well as various tips to optimize its performance. Discover all the recommendations for natural gas for use in the kitchen, such as: preventing the flame from exceeding the bottom of the container. Or recommendations related to the use of hot water. It is also very interesting that you take a look at the basic rules of action if you smell gas and other important suggestions.
I want to contract natural gas for my home
Without a doubt, and compared to the rest of the available energies, natural gas stands out for being the most economical, reliable, comfortable energy and with the least environmental impact. The ideal energy for the comfort of your home.
At Audax Renovables, registering natural gas for your home is very simple. Hiring will be easy, without paperwork and without hassle, because we will take care of everything.
First of all, you must make sure that the area where you live has access to piped natural gas and that you have the installation in your home.
Secondly, we recommend that you contact our Customer Service Department where we will advise you on the most appropriate natural gas rate for the needs of your home. Enjoy a supply of natural gas at the best price.
The duration of the contract is 12 months. Yes, our contracts are permanent, since precisely this fact helps us offer you more competitive rates.
Send us your invoice and we will send you an offer
Send
Write to us!
If you prefer, you can write us an email at
info@audaxrenovables.com
We call you
call me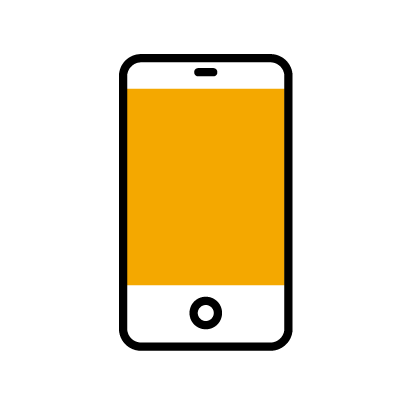 call us!
900 82 80 06
Call us at this toll-free number and an advisor will inform you of the options
We advise you on how to save on your electricity or gas supply: