Electricity Rate for Public Administrations

We offer you the possibility of contracting 100% rates of renewable origin

At Audax Renovables we have a team of experts and specialists who have designed special energy solutions for Public Administrations. In this way, we make competitive and efficient electricity rates available to municipalities, hospitals, schools, universities, offices and other public organizations.
Además, te ofrecemos la posibilidad de contratar tarifas 100% de origen renovable. Esto permitirá a las Administraciones Públicas cumplir con su compromiso de environmental respect and sustainability.
The Public Administration must be increasingly efficient in the consumption of energy and, especially, electricity. In recent years there has been an increase in consumption, due to several factors, such as: greater extensions in public lighting or the increase in demand for equipment and facilities for the residents of the municipality.
It is evident that the growth in consumption and the price of electricity makes it advisable for public organizations to adopt strict energy savings and efficiency measures so that the energy budget item does not get out of control.
From June 1, 2021 The Government establishes new electricity rates. This regulatory change applies to all electricity consumers, of all existing rates. You don't have to do anything, it is an automatic transmission and, therefore, unless you want to modify the power, you don't have to do anything.

For consumers whose contracted power is less than 15 kW (they are usually individuals and businesses), three consumption periods are established, the price of which will vary depending on the time and day. Now the timing of your consumption is more important, so try to make your consumption occur in the cheapest period, the so-called Valley Period.
If your contracted power in any period is greater than 15 kW, you will have 6 periods.

New tolls - Download here Explanatory document Circular 3/2020
At Audax Renovables we generate 100% energy from renewable sources. Green energy produced through inexhaustible natural resources that do not generate greenhouse gases or polluting emissions. 
We generate Green Energy 100% of renewable origin
#GreenEnergy 
At Audax we sell energy to individuals, businesses, large companies and administrations.
The best electricity rates for the Public Administration
With the aim of promoting electricity savings in public organizations, at Audax Renovables our priority is to adapt to the real needs of each municipality.
Let yourself be advised by our team of professionals, with proven experience in the public sector, we will help you choose the best rates. We want you to have efficient light consumption, we want you to save on electricity and of course we want the energy expenditure of the Public Administration to be reduced.  
Among the rates available for Public Administrations we find:
Indexed Rate: Aimed at Public Administrations that want to pay the price of electricity each month at the wholesale market price, based on the price established in the pool. The main advantage of this rate is that you can achieve notable savings on your electricity bill because it allows you to adapt consumption to take advantage of the hours when electricity is cheaper, as well as avoiding the risk premium of fixed rates.
(1) INDEXED PRICE: The amount of the monthly price of the energy term will be made at the hourly level. The hourly price calculated according to the following formula will be multiplied by the consumption at the border point at the customer's hourly level based on the hourly profile as established in the General Conditions of the Contract. Additionally, a Financial Cost of 0.3% will be applied to all components of the contract including VAT or IGIC.
                              PEh= [(PMDh+COSh+PC3h+CDh)*(1+Losses)+ GOh] * 1,015 + PaEh
Where:    
PEh = Hourly energy price
CDh = Cost of energy scheduling deviations
PMDh*= Daily market price (OMIE)    
PC3h = Financing payments for capacity (Regulated cost)
COSh = System operator costs (REE) + OS and OM Remuneration + Energy Efficiency Fund + Marketing Charges (CC**) + Cost of guarantees of origin in c€/KWh, public quotation reference (GdO).
PaEh = Energy term of the access toll + Energy Efficiency Fund + Marketing Charges (CC**)    
GOh = Operating Expenses       
*In SEIE for the SEIE hourly price for marketers (except CUR)
**CC: €0.0019/kWh 2.0TD rates with contracted power ≤10kW, €0.0007/kWh 2.0TD rates with contracted power >10kW and €0.00055/kWh at 3.0TD and 6.1TD rates.
How to have additional savings on the bill?
We want to remind you that if your Public Administration is still paying a penalty for excess reactive energy, at Audax Renovables we provide you with the possibility of installing a capacitor bank to compensate for this energy and obtain savings on your electricity bill.
Light contracting for public organizations
At Audax Renovables we have specialized in offering efficient energy solutions. Our commitment is to provide close treatment, personalized advice and the most competitive prices on the market. These factors have allowed us to consolidate ourselves as one of the leading companies.
If you want to minimize costs on your electricity bill, let our experts advise you. Among other measures, we take care of all the processing of changing suppliers and group the billing of several supply points so that you can control all invoices centrally.
Hire the perfect electricity rate for your Public Administration right now!
Send us your invoice and we will send you an offer
Send
Write to us!
If you prefer, you can write us an email at
info@audaxrenovables.com
We call you
call me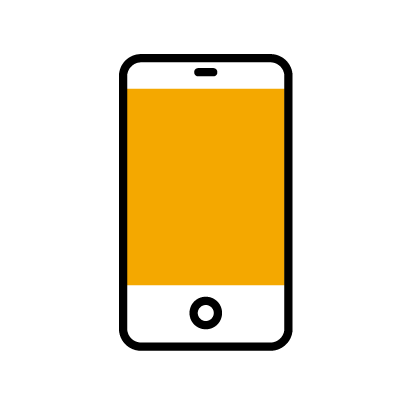 call us!
900 82 80 06
Call us at this toll-free number and an advisor will inform you of the options
We advise you on how to save on your electricity or gas supply: